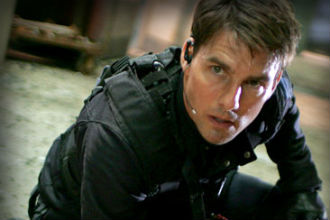 How to Get the Most Out of 2020
I recently received a quick-hit question on Instagram that resonated with a lot of people…
The question read –
2019 was terrible financially, personally, health wise, etc…what does 2020 bring?
And this was my response –
I'm not generally in the business of making predictions about the future as I feel that robs you of your personal power as a creator in your life. Instead, I would invite you to consider what you were meant to receive from the difficulties of 2019. If you're willing to imagine that there is in fact an intelligent design to our lives, and that every circumstance is an opportunity to get into deeper relationship with yourself and where life wants to take you, what might the invitation from 2019 be? How have you been asked to grow or reevaluate things?
I truly believe that our deepest challenges are here to help transform us.
We're like little energy magnets drawing to us the exact experiences we need to step more fully into our higher selves.
But the trick is that we have to be willing to surrender our mind's attachment to what we think should be happening –
We have to be willing to surrender the voice that protests, "These are the 'positive' or 'good' outcomes that I want – and not getting them means there is something wrong with life or God or me or all three!" –
And we have to instead be willing to approach our current circumstances with questions that bring us back into the energy of self-responsibility –
Questions like:
What is wanted of me here?
How do I navigate this situation from a place of deeper learning?
What is this experience asking me to reclaim for myself?
I have seen honest-to-God miracles happen when people have made the conscious decision to stay open to the possible wisdom of whatever life is bringing them.
Take, for example, my client who recently discovered that her husband was having an affair –
The revelation initially came as a complete shock to her.
But as we navigated the situation further, this client came to recognize that she had always been a people-pleaser in her marriage (and in her overall life). She had learned from an early age that keeping others happy was the key to maintaining successful relationships – so, she had buried her head in the sand and she had always put her husband's needs first.
Her conscious mind thought the marriage was working smoothly, but reality intruded with some contrary information.
In other words, her husband's infidelity shocked my client out of her people-pleasing trance.
At this point, she had choices available to her –
She could have swept the conflict under the rug for the sake of preserving her marriage; she could have "forgiven" him while silently holding it over his head for the rest of the marriage; she could have swiftly left her husband and found herself in yet another people-pleasing situation that might similarly go south…
But instead she got in touch with her actual feelings – yes, rage; yes, grief; yes, hurt; but also a desire to attempt to work through the issue with rigorous honesty.
This client resolved to use this challenge as her first opportunity to learn how to claim her space, to assert her needs and to advocate for herself emotionally. She was willing to release the need to know whether they would stay together or split up and instead trust the unfolding path charted by her new willingness to speak her truth.
By the end of our work together, this client was actually expressing gratitude for the affair!
Not that it wasn't still painful, but she found the deeper invitation it it, and the deeper invitation brought relief – and even some excitement…
It's like life's little game of "Mission Impossible" – Only instead of Tom Cruise undertaking international espionage, it's you as the hero on a high-stakes journey for your deepest growth and transformation.
But you have to be willing to accept the mission in order to receive the learning and to clear the way for new energetic patterns.
So, think of this moment as your opportunity to look at what life is currently bringing you – the challenges, the areas of stuck-ness, the familiar patterns of frustration that never seem to resolve themselves –
And see if you can identify the "Mission Impossible" embedded in these struggles. See if you can re-frame them a top-secret assignment from the universe:
"Your mission, should you choose to accept it, is to get in deep co-creation with what life is bringing to you, to find the deeper meaning of your life's challenges and to reclaim vital parts of yourself that may have gotten shut down along the way…
(…this message will self-destruct in five seconds)."
And see where the game of life wants to take you.